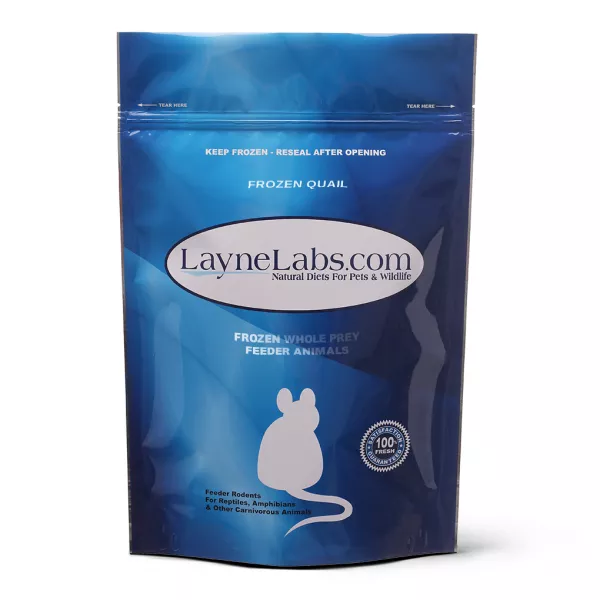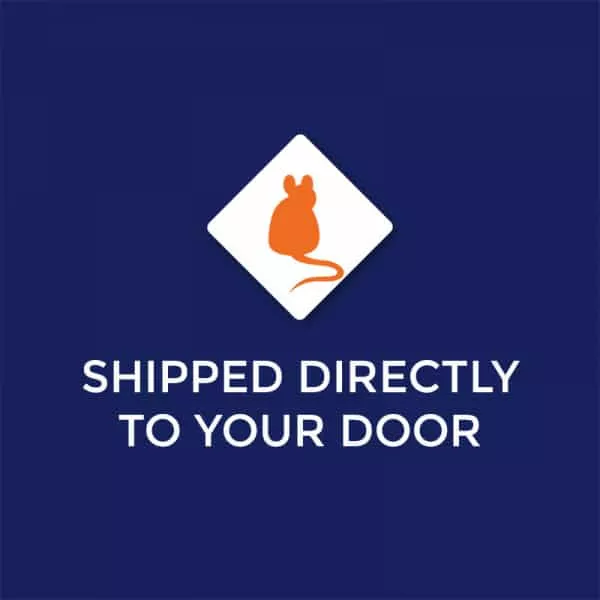 Frozen Quail - 1 Day, 100
Rated 5.0 out of 5 based on 22 ratings
What types of animals eat Quail?
Birds of Prey:
Frozen quail are a staple for many wildlife rehabilitation centers where birds of prey (also called raptors) are cared for. Many raptor species feed on smaller birds in the wild. By feeding Layne Labs quail rehabilitators give the birds in their care a more natural food source, and because the quail themselves are well fed, the wildlife rehabilitators know the birds of prey are getting the quality nutrition they need to recover and return to the wild.
Thousands of sick, injured or orphaned birds of prey are rescued every year and brought to local Wildlife Rehabilitation facilities to be cared for until they can return to the wild. If you find an injured, sick or orphaned raptor, or any other wild animal, please contact your nearest local wildlife rehabilitator. You can view our list of wildlife rehabilitators to find the one closest to you.
Layne Labs' six-week quail are the perfect size for medium and large birds of prey like Red-Tailed Hawks and many species of eagle. The smaller 3 week quail are more suitable for smaller raptors and falcons like Kestrels, Peregrine Falcons, Aplomado Falcons other similar birds.
Reptiles:
Offering a naturally diverse diet can be very beneficial for reptiles in captivity. Many reptiles thrive when frozen quail are added to their diet. In fact, offering quail may be one solution for fussy snakes and other reptiles that are reluctant to eat. By feeding frozen quail every second or third feeding, those picky eaters get something different that make perk up their appetite. Carpet Pythons, Roughies (Rough-scaled Pythons), Green Tree Pythons, and various Monitor Lizards are a few of the reptiles that may enjoy the addition of quail to their diet.
Natural Pet Diet:
Feeding your cat or dog Layne Labs frozen quail is a great way to supplement your pet's diet. As more is learned about pet nutrition, it is clear that commercial diets may not be as balanced as was once thought. Dogs and cats are meat eaters but what is often forgotten is that, in the wild meat eaters eat bones, skin and other parts of the animals they catch. Natural whole prey food items like quail provide a variety of proteins, nutrients and minerals that your pet may not be getting from commercial diets.


22
Reviews from people like you
100%
Would recommend to a friend
© Copyright 2023  – LayneLabs. All rights reserved.