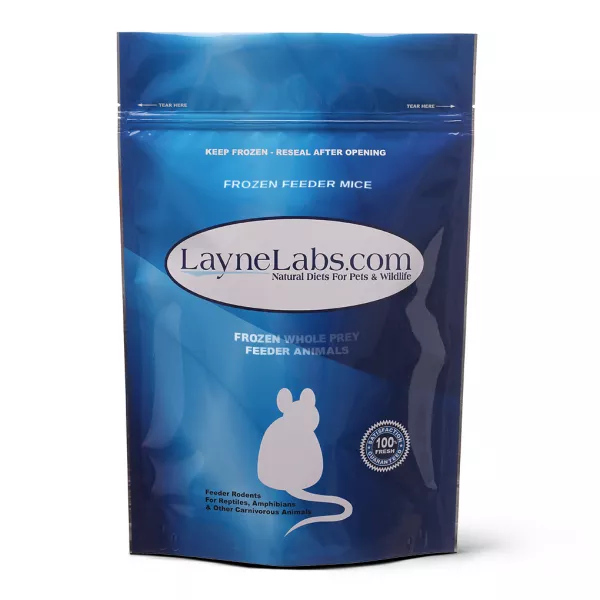 Frozen Feeder Mice - Micro Pinky, 100
Rated 5.0 out of 5 based on 352 ratings
Mice for Sale
Our frozen mice are bred in a USDA licensed facility, with a constant flow of fresh air, clean drinking water, nutritious food and clean, dry bedding. We're fanatical about animal health and nutrition..
Feeder mice are quickly and humanely euthanized; individually flash frozen with legs and tail tucked neatly under, then individually weighed and sorted into re-sealable frozen food bags and promptly shipped to your door. A healthy food source that's high in nutritional value and robust in size.
Frozen Mice for Snakes
Layne Labs frozen feeder mice are the perfect food source for snakes and other meat-eating reptiles. Having top quality feeder mice are important to ensuring the health of snakes and lizards. Using frozen feeder mice for snakes insures their safety and protects them from nasty rodent bites.
We get your growing needs and offer frozen pinky mice in three sizes to get your little guys started off right.


352
Reviews from people like you
99%
Would recommend to a friend
© Copyright 2023  – LayneLabs. All rights reserved.